Beyond its genius writing, clever jokes and unique characters, The Simpsons has another trait that makes it stand out among other sitcoms – it's pop culture references. I grew up on The Simpsons, which also means when I watched the show as a child, I missed every third or fourth clever joke. It was only in later life that I'd pick up on what the writers were referring to.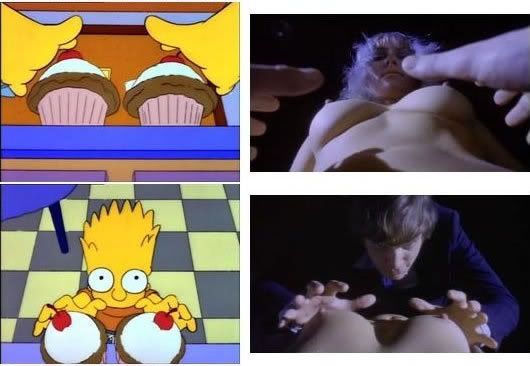 This posed a bit of a problem. For while the cult references are fun for those that get them the downside is there are several classic films that have been slightly, if not entirely spoiled for me by Simpsons episodes.
Damn you Groening!
Here's a few. Obviously, Beware Spoliers!
One Flew Over the Cuckoo's Nest
As soon as I was introduced to Chief Bromden in One Flew Over the Cuckoo's Nest I thought he seemed vaguely familiar. Then when Jack Nicholson's character tried to lift the water fountain my suspicions were confirmed. I had seen the Chief in 'The Old Man and the 'C' Student' where Bart takes over the retirement home. In the parody scene Chief Bromden throws a water cooler through the window to gain access both in and out of a room. Once I made the connection I knew that the Chief would ultimately use the water cooler to escape from the hospital. ENDING RUINED!