The Sundance Film Festival has the honour of being the first major festival of the New Year and also lands in the middle of awards season, when the conversation is focused on last year's most important films. This could be considered a blessing, especially for those who are promoting new material whilst getting lauded for previous work, but it could also be quite distracting as the Oscar nominees proceeded to land in the middle of the festival diverting attention away.
So, let's take a break from the awards season fare and look at what might feature in next year's race or what either way will be hitting screens later this year. The nine films that I have chosen to showcase stood out for a variety of reasons and include comedy, drama and documentary. I have not seen trailers for any of these movies and was drawn to them because of the cast, the story and from festival buzz.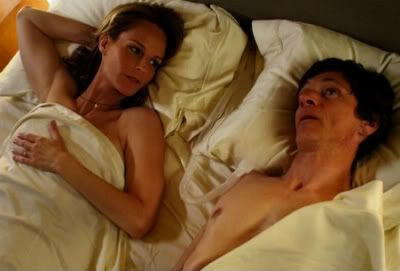 The Surrogate
The Surrogate stars Sundance favourite John Hawkes (Winter's Bone and Martha, Marcy, May, Marlene), as disabled writer Mark O'Brien who is bed ridden and reliant on an iron lung. The writer who suffered from polio is also a virgin, and with the blessing of his priest (played by the always brilliant William H. Macy) he sets out to find a surrogate to do the deed. Step forward previous Oscar winner Helen Hunt (for As Good as it Gets) as the hired hand, and we have a personal tale that won over the Sundance audience thanks to be being both heartfelt and funny. The film won both an Audience Award as well as one for the ensemble cast, and has been picked up by Fox Searchlight. Don't be surprised if people are talking about this film when awards season rolls around next year, especially if you take into account that it is based on a true story.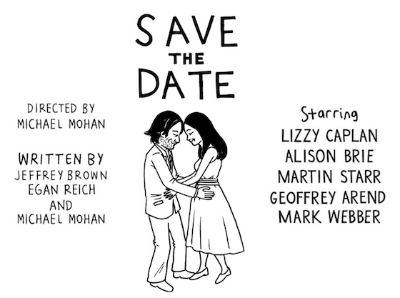 Save the Date
This is one of two wedding related comedies that screened (the other was Bachelorette and also stars Lizzy Caplan) and the obvious reference point would be Bridesmaids. I'm sure that any comparison to last year's monster success will be splashed across the poster (see The Five Year Engagement, which looks great and also stars Alison Brie).  Caplan and Brie play sisters who are dating guys in the same band (a two-man band to be precise), and things turn awkward when one sister breaks off her relationship while the other is planning her wedding. Both Alison Brie and Lizzy Caplan have shown comedic talent in other projects such as Community and Party Down , and the guys in the cast also have fantastic comedy resumes; including more Party Down, Freaks & Geeks and (500) Days of Summer. This is one rom-com that I am definitely saving the date for (terrible pun alert).
Safety Not Guaranteed
What happens when a classified ad is placed seeking out a time travel companion? In this movie, we have three journalists who seek the person who placed this ad who all have very different agendas that range from cynical and hopeful. The ad was genuinely placed 15 years ago, and the filmmakers were able to successfully track down the real author and reveal who he was at the festival. The film stars some of my favourite faces from TV comedy at the moment with both Jake Johnson of New Girl and Aubrey Plaza of Parks and Recreation, the latter show appearing to be a running theme through the festival this year ( two of my other choices star Parks and Recreationcast). What this film does is take an ad that seems ludicrous and uses it to tell a much larger and heartfelt story making this film one of the Sundance successes; leaving with a distributor and winning a screen writing award.
Smashed
Smashed is a comedy of sorts about alcoholism. Yep, bet you weren't expecting that to be the subject of a funny film. Probably better to call it a dramedy as this film explores what happens when a married couple who both drink too much decide on very different paths for their partying ways. Mary Elizabeth Winstead (who should be a bigger star) is the one trying to get sober, and Aaron Paul (Breaking Bad) is her drunken counterpart. The supporting cast is strong and includes Octavia Spencer who is riding high with several awards for her performance in The Help, and real-life married couple Megan Mullally (Will & Grace) and Nick Offerman (Parks and Recreation). Alcoholism is a tricky subject without going full-on dark, but Smashed sounds like it treads the line between the good and the bad without revelling in the behaviour of the characters.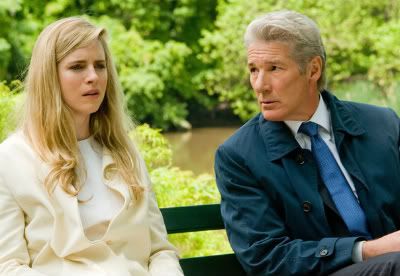 Arbitrage
Margin Call was one of the success stories from last year's Sundance, and Arbitrage is another film about Wall Street and the cost of big financial errors. Consequences of your actions on the small and grand scale is what the film focuses on with Richard Gere in the central role as a billionaire hedge funder who is trying to sell his company before his dodgy dealings are discovered. Gere has received high praise and his performance has been lauded as his best; it's very early but can we expect to see his name doing the rounds this time next year? Supporting players include Susan Sarandon, Tim Roth and Brit Marling in this timely thriller, one which has been reportedly purchased by Lionsgate and Roadside Attractions.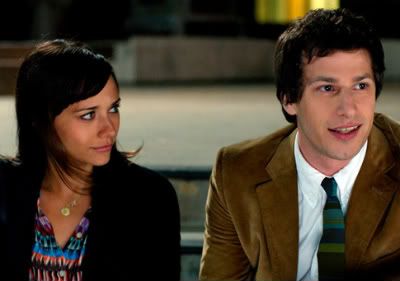 Celeste and Jesse Forever
A romantic comedy that looks at the end of a relationship rather than the beginning of one seems like a hard sell, but Celeste and Jesse Forever is selling just that. Andy Samberg (SNL) and Rashida Jones (Parks and Recreation) play the titular couple who are separated and are dealing with the pieces of their relationship. It looks at what happens when a break-up isn't full of screaming and shouting; how can you move on if you still get on? Ari Graynor (who I will be talking about below), Eric Christian Olsen, Elijah Wood and Emma Roberts round out the cast in this movie that is about letting go of what is comfortable, and moving on. Rashida Jones also co-wrote the film and the sharp wit that we have seen in her performances thus far is hopefully evident here.
The Queen of Versailles
A family decide to build the biggest house in America (inspired by Versailles), and then the economic market collapses; sounds like it could make for a good movie right? Well, this documentary follows the Siegels both before and after their financial strife that impeded this project of building a 90,000 square-foot mansion. Showcasing all that is good and bad about the American dream, especially in light of the economic crisis, the Siegels are a warm family who might be a tad out of touch with reality.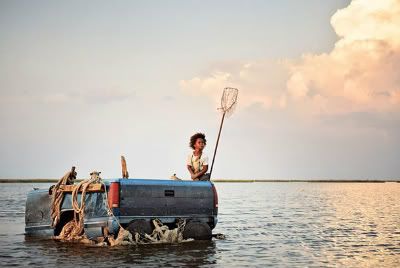 Beasts of the Southern Wild
Fox Searchlight has already purchased what has been described as one the big surprises of the festival, one which received the top grand jury prize. Starring a host of unknowns, the film follows Hushpuppy (Quevenzhane Wallis), a girl who is trying to survive in her flooded Louisiana town. The film has been praised for the excellent and beautiful cinematography (which it also won a prize for) and is one that I am definitely excited about seeing.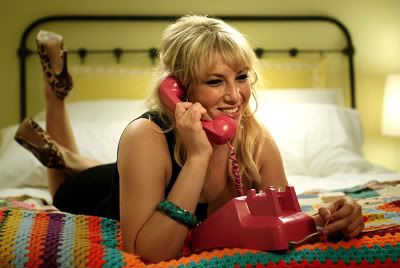 For a Good Time Call…
Ending my selection of Sundance films on a lighter note, this comedy sees two roommates who don't seem to like each all that much but start a phone-sex line from their apartment. Ari Graynor (Celeste and Jesse Forever, Whip It) plays the feisty one of the pair, with newcomer Lauren Anne Miller (co-writer of the film and wife to Seth Rogen) getting the uptight role. The comedy focuses on female friendship through some smutty jokes as it is a film about a phone-sex line after all. Justin Long co-stars and is always a welcome sight.
So, what do you think of this selection of films? Any that you want to see? Any that I haven't included from Sundance that you want to hear more about?