Only those closest to me know that my full name is actually Bernard Lewis Raymond Swift. So, when Sony offered to name their latest technological leap after me, I was incredibly flattered. After a brief market scrap with the boringly titled HD DVD, B-Lew-Ray became the dominant HD home entertainment format of choice ,and as prices drop, the format is threatening to overtake DVD as the new standard.
Of course, fifty percent of that last paragraph was bull shit but I promise that what follows will be a combination of facts and personal opinions that will hopefully allow you to optomise your spending in this period of economic crisis. As you might expect, the weeks directly following the festive period tend to be a little thin on the ground regarding big releases but there is at least, this coming week, a vast cocktail of titles coming your way.



The two biggest releases this week are two comedies that enjoyed mixed receptions at last year's box office. First up is 30 Minutes or Less. Ruben Fleischer's follow up to Zombieland should have been a smash. Danny McBride is fast becoming a household name, and Jesse Eisenberg was the geek of choice following his Academy Award nomination for The Social Network last year. Unfortunately, the film failed to live up to expectations and lukewarm early reviews killed it off in well under thirty minutes. Second, we have The Change Up; the body swap comedy which sees Jason Bateman's family man swap lives with womaniser Ryan Reynolds. Despite its strong cast (Olivia Wilde and Alan Arkin also star) the 'writers of The Hangover' failed to sprinkle their box office magic over this one. The film itself is bland and formulaic and if it were not for two leads would have very little going for it.
Of course, it's not just comedies that are trying to replicate the success of The Hangover. Hostel 3, which was spared the embarrassment of a comprehensive theatrical release follows an almost identical set up as the 2009 comedy but finds its four hapless protagonists at the mercy of some nefarious Las Vegan's even more sadistic than Ken Jeong. If you're interested in that, you might also be interested in the release of schlock horror, Shark Night 3D. I'd probably excuse you purchasing this if you are the proud owner of a 3D TV but failing that, there's really no excuse for wasting your hard earned dollar on a film where cartoon sharks terrorise a group of bikini clad, inexplicably deficient University students.
In contrast it's a strong week for British TV releases. Both Misfits and Merlin release their latest series (three and four respectively) this week but both are usurped in terms of anticipation by the release of the impressive second series of BBC's Sherlock.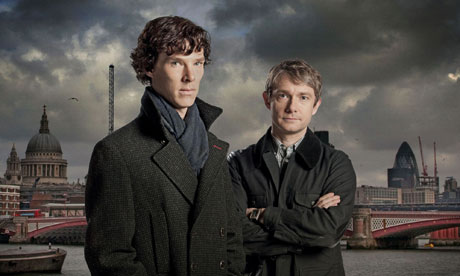 With audio commentaries for all three episodes and a featurette entitled 'Sherlock Uncovered' the likelihood is that this may well be the biggest seller of the week.
The previous releases getting the Blu-ray treatment this week are certainly also worth a look. The film that saw Denzel Washington pick up his third Oscar nomination, Malcolm X , is released this week, whilst the lesser known Roger Dodger also gets an upgrade. Another title looking to capitalise on Jesse Eisenberg's newly earned celebrity, Roger Dodger stars The Social Network star as a young teenager sent to stay with his ad exec uncle Roger (Think a late-Nineties Don Draper). With the grossly underrated Campbell Scott (soon to be seen in The Amazing Spiderman) Roger Dodger is not necessarily going to test the limits of your HD TV but as a performance driven film, it's certainly a cut above most of the other fodder churned out this week.
Although I have only a limited selection of concert DVDs (I don't really see the point in most of them), I'd no doubt get in serious trouble if I fail to mention this week's releases. As well as Doors: Mr Mojo Risin', a documentary about the making of The Doors final album Monday also sees the release of Radiohead: Live from the Basement. A straight up live performance of album The King of Limbs, this particular music Blu-ray is probably only a must have item for those unnaturally obsessed with the Thom Yorke as it's pretty much vanilla.
With all these factors taken into consideration I have reached a split conclusion. My recommendation for this week would be two fold. Firstly, go and rent Lars Von Trier's Melancholia.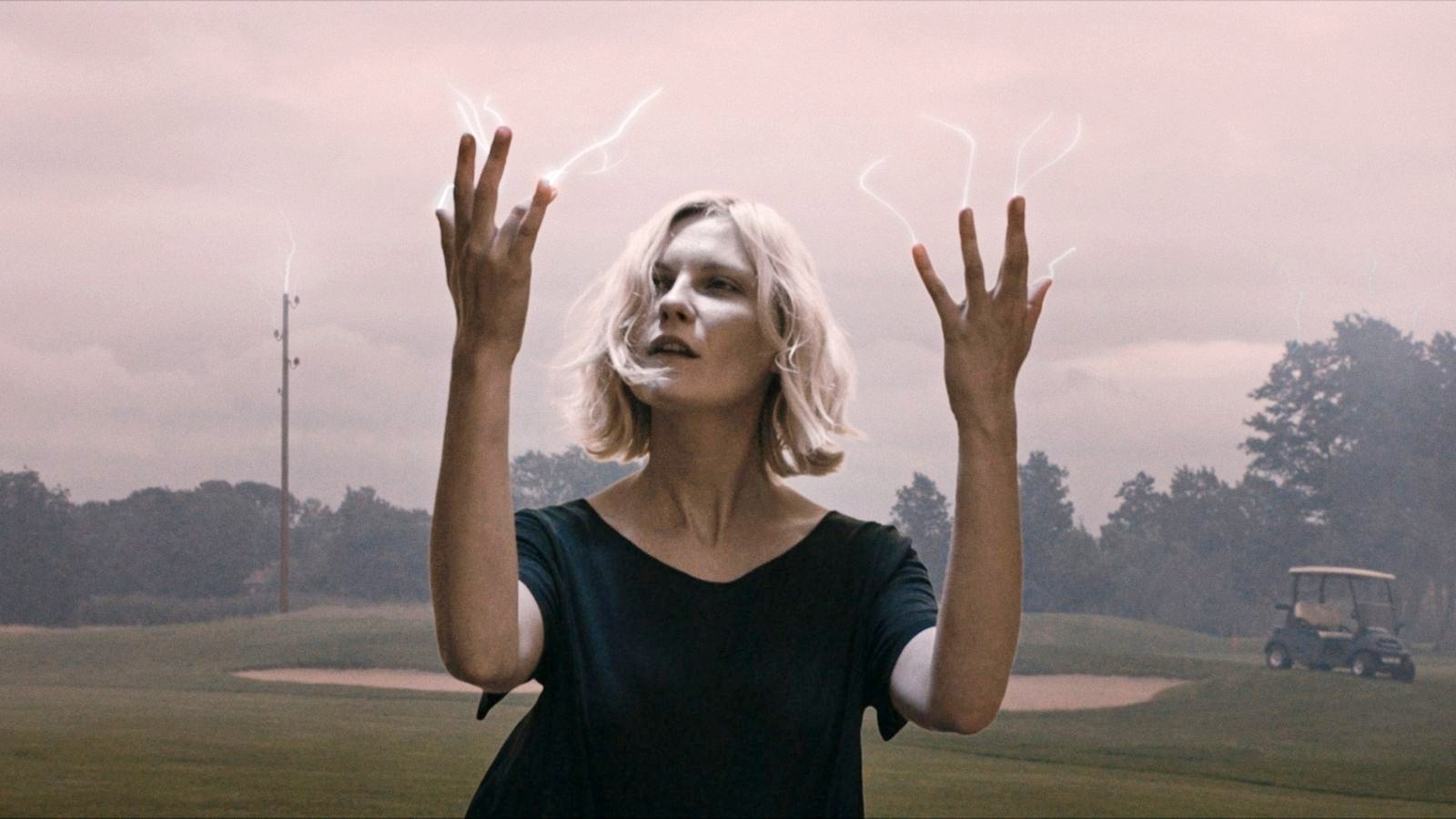 Let's face it, you may not find it in your local Blockbuster so you might be better off checking in out of your local library. The film is visually and aurally stunning and whilst it may not burn into you a desire for many repeat viewings it's worth checking out at least once in the highest definition. Once you've watched Melancholia in all its glory go out and buy Rodger Dodger. It may not have the scope and scale of Von Trier's film but it also doesn't have Kirsten Dunst in it.