It is fitting that when Sky launched their new channel Sky Atlantic on Tuesday, the show that headlined the evening was set in Atlantic City. Boardwalk Empire, depicting the vast social changes in 1920s America hit the small screen this week and did so with all the pomp and flair of an illicit prohibition era party.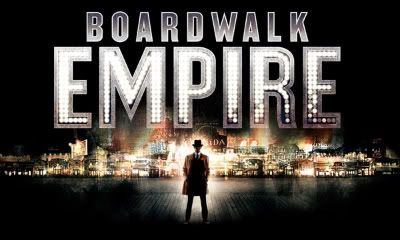 Coming from the critically respected US cable channel HBO and boasting producer (and director of the first episode) Martin Scorsese and creator Terence Winter (The Sopranos) there are high expectations for this show. The cast includes recent Golden Globe and SAG winner Steve Buscemi (Reservoir Dogs, Fargo), Kelly Macdonald (Trainspotting, No Country For Old Men) Michael Pitt (Funny Games, The Dreamers), Michael Shannon (Revolutionary Road), Stephen Graham (This is England) and Michael K. Williams (The Wire) who further add to the sense of expectation.
So what's it all about? The show begins on the eve of prohibition, when the sale, manufacture and consumption of alcohol was outlawed which gave birth to a new era of gangsters typically identified with Al Capone, New York and Chicago. The focus here is instead on the city that influenced the game Monopoly (which until recently I thought was originally based on London) and on Enoch "Nucky" Thompson (Buscemi), the city treasurer who controls the city through various means and sees what a great opportunity prohibition is for making some more hard cash.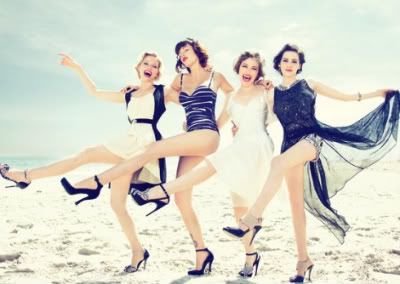 What follows is a glorious trip through this period with no holds barred and features everything that you would expect from a HBO production; quality, violence, nudity and bad language. The pilot itself has the added flair of Scorsese at the helm and there are certain flourishes that are undoubtedly his. This first episode also took the title of the most expensive pilot in television history from Lost, which is evident in the sheer scope of the production. The sets and costuming are amazing and transport you to this time and as with what Mad Men did for the 1960s inspired fashion, recent catwalks and pages of fashion magazines such as Vogue have been over flowing with 1920s themed garments. Boardwalk Empire shows once again that television can produce work that is of the same standard of excellent film making and that it is a desirable field for top filmmakers such as Marin Scorsese.
Tune in for the 1920s decadence on Sky Atlantic, Every Tuesday starting at 9pm.