This weekend saw the airing of two light entertainment programmes with remarkable similarities and hugely contrasting opposites. Both featured musicians and singers performing other people's work. Both had audiences showing their appreciation through the gesture of placing hands on hands. Both features men and women the British public wouldn't recognise if they sat next to you in the pub.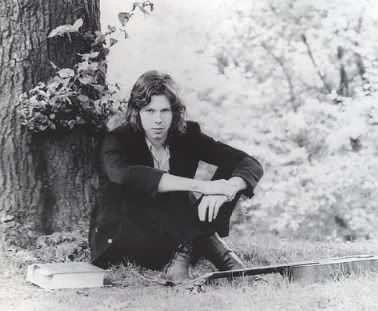 One was on ITV with viewing figures above the first election debate. The other aired on BBC4 and achieved viewing figures south of the number of people who are already getting fed-up with my constant election referencing. One featured 'Talent' in it's title. The other featured talent on its show. The latter was Way To Blue: The Songs Of Nick Drake (still available on BBCiplayer).
For the uneducated Nick Drake was a musician of immense talent. Neglected by the masses whilst alive, since his death Nick's work has grown and grown and he is now considered, both lyrically and musically to be one of the most influential artists our little Island has ever produced.
This Friday BBC4 put together a session of his best material performed by both artists who knew and worked with Nick and those who have subsequently been inspired by all he has done. Cited as influential by major acts as diverse as R.E.M, The Cure and Paul Weller, the core make-up of the show was lesser known talent. The most recognisable faces being Teddy Thompson, British folk musician, and Lisa Hannigan, former member of Damien Rice's band, now notable multi-instrumentalist and singer in her own right.
In contrast to the million-selling acts that will be spawned by Britain's Got Talent's eventual winners, every single perfomer on Way To Blue was there in appreciation of the music. Every single performer was exceptional.
Krystle Warren taking on Pink Moon with Teddy Thompson was an extraordinary revelation and should be marked down by any lovers of a true singing voice as 'one to seek out'.
For those unimpressed with merely being 'a bit good at singing' Way To Blue also featured some of the most skilled bass and piano work aired on public television since Flea and Stevie Wonder teamed up for 'Flea and Stevie's Slap and Tickle' (this show doesn't exist but it should) as Zoe Rahman and Danny Thompson took on 'One Of These Things First'.
The final words, and proof if ever proof were needed, that the Britain's Got Talent contestants noteriety won't last one sleep, let alone the eternal one belong to Nick himself. On Fruit Tree he infamously sang of post-humous fame,
Fame is but a fruit tree
So very unsound.
It can never flourish
'til its stock is in the ground
So men of fame
Can never find a way
'til time has flown
Far from their dying day
Stick that up your sphincter Mr. Cowell.